Royce Hardesty, Logan, OH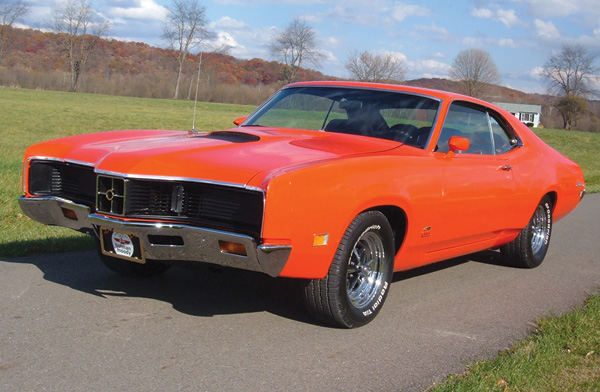 My 1970 Mercury Cyclone GT has the 429 CJ C6 Automatic and Traction Loc 9" 3.00:1 rear end. It's got factory air, power windows, PS, PDB, bucket seats, tinted windows, console floor shift with the spoiler gauge package, and a 140 mph speedo. It also has Ram Air, hideaway headlights, a chin spoiler, and Magnum 500 wheels.

I installed an Aluminum Blue Thunder chrome powder coated intake and also added a chrome powder coated high-volume Edelbrock water pump. I also installed Holman & Moody camshaft springs and lifters and a double roller timing chain and gear. The car has a little over 100K miles on it, so I added new main and rod bearings as well as rings a few years ago and also had the heads rebuilt so I could run unleaded gas. Port work on the heads was done and it also received a Pertronix electronic ignition and igniter coil with a 750 Holley carb.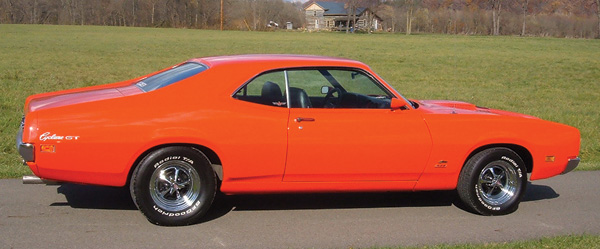 About 10 years ago, my friend Chuck Clark and I applied a base/clear coat and painted the car the original Competition Orange. I also had all new black and orange upholstery made to match the outside of the car.

Shop for classic Ford parts at www.DearbornClassics.com

Follow us on our Falcon Facebook page. Click here and Like us!

Follow us on our Fairlane Facebook page. Click here and Like us!

Follow us on our Galaxie Facebook page. Click here and Like us!